I'm so glad you found my little corner of the net! My name is Marie, I'm 29, and I live in Ontario, Canada. I read a lot, I watch way too much TV, and I spend the majority of the time living in my own little world...but that part is an occupational hazard since I'm a writer. I'm a proud aunt to two amazing little boys, Noah (10), and Logan (3), and in June, I'll finally get the niece I've been waiting over a decade for! My family is the most important thing in the world to me, and I spend as much time with them as possible.
A little more in depth...
Reading is one of my favourite pastimes. I have really eclectic reading tastes - there's not much I won't read. I love young adult books in all genres (but especially contemporary YA), and I also read adult romances, paranormal, cozy mysteries, and some historic fiction. I have a book blog called Ramblings of a Daydreamer where I write reviews, have bookish discussions, host authors for interviews and guest posts, have giveaways, and a bunch of other book-related stuff.
Another of my favourite things to do is write. It went from a hobby to an occupation a couple years ago when I started writing freelance articles and stories. In January 2012, I fulfilled my lifelong dream of becoming a published author when my debut novel BLUE SKY DAYS came out. Ten months later, I published my second book THE GAME CHANGER, and five months after that I published my third novel WAITING FOR THE STORM. Besides this blog and my book blog, I also have an author blog (yes, I'm crazy), Marie Landry, Author.
I mentioned I watch too much TV...in case you thought I was kidding, here are some of the shows I love: Friends, Gilmore Girls, Buffy the Vampire Slayer, Angel, Castle, Supernatural, Doctor Who, Downton Abbey, Blue Bloods, CSI: NY, plus a bunch of cheesy (and some not-so-cheesy) reality TV like Dancing With the Stars, The Bachelor/Bachelorette, Real Housewives of EVERYTHING, Millionaire Matchmaker, any of Gail Vaz-Oxlade's shows, The Property Brothers...the list goes on.
I LOVE music and will listen to just about anything from rock to alternative to country to r&b. My favourite band is U2 - they've gotten me through the good, the bad, and the ugly, and I listen to them more than any other band combined. I also love The Killers, Coldplay, Muse, The Corrs, Maroon 5, Robbie Williams, Arcade Fire, Pilot Speed, and I adore 80s and 90s music.
I'm really interested in photography. I love taking pictures. It's actually kind of a joke in my family - I always have my camera with me and I'm constantly taking pics. In an average family day I can take as many as 300 pictures. It's kind of nuts, but I love doing it. I hope to own a really amazing camera someday and maybe even take some classes so I can learn more about lighting, composure, etc.
I love travelling. I haven't gotten to do much of it in the last few years, but I've been to four Canadian provinces, twelve of the States, and I visited France when I was 17. Road trips are the best thing ever in my opinion, and I've had some great ones. My #1 wishlist place to visit is Ireland, and I'm hoping to go someday soon.
I've started several blogs over the years, but none of them really stuck until I created Ramblings of a Daydreamer in 2010. It started out as an 'everything' blog, but after I discovered the world of book blogging, it turned into a book blog - a place where I could share my love of the written word, amazing authors, and connect with other readers. Blogging about books brings me immense pleasure; I don't have many 'real life' friends who like to read, so it's a way for me to talk about something I'm passionate about, and have other people understand.
I just recently realized that I wanted to blog about other things, but I didn't want to do it at Ramblings of a Daydreamer and have people think I was straying from book blogging. I also knew my author site wasn't really the place for it, and so Lost and Found was born.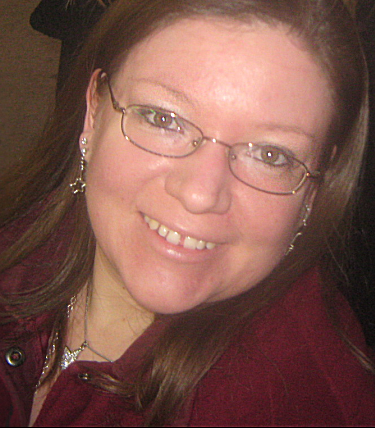 The name came about because of some recent realizations (a lot of realizations going on lately!). We all feel lost at times, but hopefully we also feel 'found' - whole, complete, happy. It's been a long time since I've felt found. Right now I feel like I'm somewhere in the middle, trying to find my way back to being whole. I've had quite a bit of loss in my life, most recently the loss of my beloved Grama, who was also one of my best friends, and it really knocked me for a loop. Even though it's been over a year and a half, I still feel incredibly lost at times. Being quiet and shy (and basically a hermit) doesn't really help, but I've discovered that I want to be seen, I want to be heard, I want to make a difference, and I want to feel fulfilled.
I'm trying to figure out how to go about all those things, so this blog is going to be a mish-mash of ramblings, reflections, observations, sometimes just plain old silliness, music, weight loss, movies, TV, family, friends, and love. I'll also be sharing some of my photography and graphic designs. It's going to be my space to do whatever I want and not have to feel like I need to fit into a certain mold. I have opinions on things other than books and writing, and I'd like to share them.
I hope you'll join me on my journey of self-discovery. I know there are countless other people out there experiencing their own life-changing journeys, and I'd love to hear your stories.
Find me else

where online: