Hi there, thanks for visiting Lost and Found! My name is Marie Landry, and I'm the author of Blue Sky Days, a young adult contemporary romance and coming of age story that came out January 2012. I'm also a freelance writer, book blogger, and now everything-and-the-kitchen-sink blogger.
I've started several blogs over the years, but none of them really stuck until I created Ramblings of a Daydreamer in 2010. It started out as an everything blog, but after I discovered the world of book blogging, it turned into a book blog - a place where I could share my love of the written word, amazing authors, and connect with other readers. Blogging about books brings me immense pleasure; I don't have many 'real life' friends who like to read, so it's a way for me to talk about something I'm passionate about, and have other people understand. I also started an author blog, Marie Landry, Author, as a place to share my writing, book information, promotions, etc.
I just recently realized that I wanted to blog about other things, but I didn't want to do it at Ramblings of a Daydreamer, and have people think I was straying from book blogging. I also knew my author site wasn't really the place for it, and so Lost and Found was born.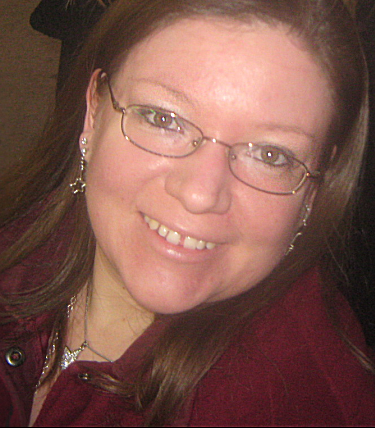 The name came about because of some recent realizations (a lot of realizations going on lately!). We all feel lost at times, but hopefully we also feel 'found' - whole, complete, happy. It's been a long time since I've felt found. Right now I feel like I'm somewhere in the middle, trying to find my way back to being whole. I've had quite a bit of loss in my life, most recently the loss of my beloved Grama, who was also one of my best friends, and it really knocked me for a loop. Even though it's been nine months, I still feel incredibly lost at times. Being quiet and shy (and basically a hermit) doesn't really help, but I've discovered that I want to be seen, I want to be heard, I want to make a difference, and I want to feel fulfilled.
I'm trying to figure out how to go about all those things, so this blog is going to be a mish-mash of ramblings, reflections, observations, sometimes just plain old silliness, music, movies, TV, family, friends, and love. I'll also be sharing some of my photography and graphic designs. It's going to be my space to do whatever I want and not have to feel like I need to fit into a certain mold. I have opinions on things other than books and writing, and I'd like to share them.
I hope you'll join me on my journey of self-discovery. I know there are countless other people out there experiencing their own life-changing journeys, and I'd love to hear your stories.